About the Project
Identifying Nelson/Buscando a Roberto is my first documentary film and explores the aftermath of El Salvador's 13-year long civil war. In 1997, when I was 16, I found out that I was one of El Salvador's Disappeared Children, a group of over 1,000 kids who had been forcibly separated from their families during the war. The documentary centers around a week-long trip I took to El Salvador in 2011, where I got to connect with the other Disappeared Children, interview members of my birth family, and meet the country's president.
Throughout this project, I've worn many hats. Besides being the subject of the film I've worked on the crowd-funding campaigns, worked on the website, written a treatment, and helped with editing.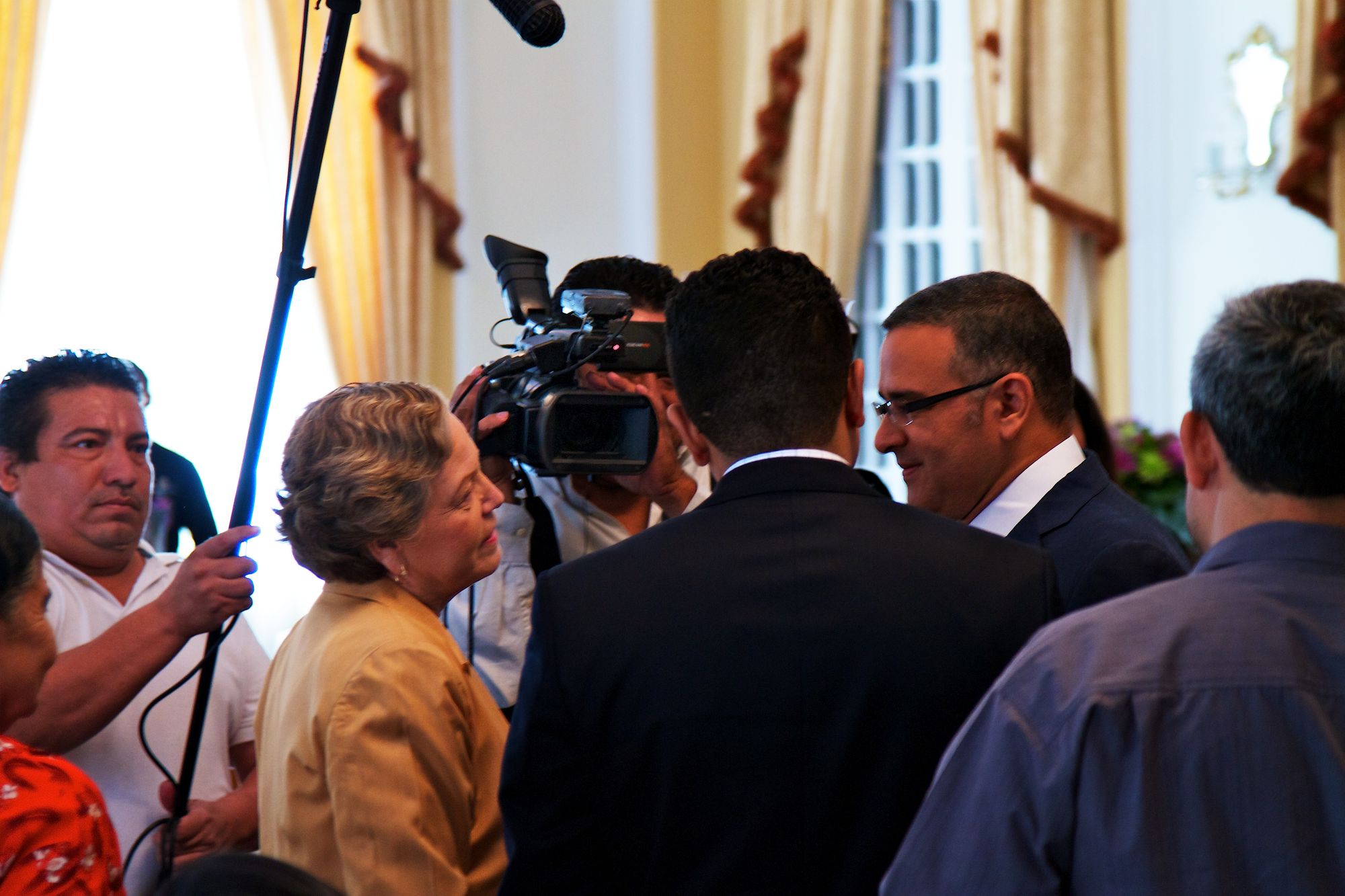 How it Started
The project began in May of 2010 when I reconnected with a former camp counselor of mine, John Younger. At the time, I had been experimenting with how to share my family's story online. I ran a website called Ana's Miracle, where I blogged, posted video interviews with family members, and hosted live streams events.
John, who works in TV and film production, happened to come across one of my Facebook posts and was fascinated by my story.
I started reading Nelson's blog, Ana's Miracle, to find out why he now referred to himself by two names, Nelson/Roberto. His blog posts and videos about life with his family revealed an absolute determination to share that story. It's a story that deals with subjects like war, adoption, family, and identity. It's a story that recalls events that are larger-than-life and twist in unexpected ways. But most of all, it's a story about what makes us alike or connected, which is something I began learning about from Nelson and his family a long time ago.
He offered to help, first by lending me some audio equipment, then by suggesting that we work on a documentary film together. Without really knowing what I was getting myself into, I agreed.
Our Kickstarter Campaign
As John and I were trying to figure out how to fund our new endeavor, I heard of this relatively new site called Kickstarter. The site, which still exists today, allows people from around the world to fund creative projects by pledging small amounts of money. We knew immediately that we wanted to try this platform, so in the summer of 2010, I flew to Los Angles to shoot a campaign video.
John and I spent several weeks working on the video and campaign page. Then on September 14th, 2010, I launched our Kickstarter project from the stage of the #140 Conference in Boston, with the hope of raising $15,000 in two months. Not only was it the beginning of our campaign, but it was also the first time I had ever shared my story publicly on such a big stage.
While my talk was met with a warm reception, our funding efforts shuttered. We got a few early backers, mostly family, and friends, and then the contributions all but dried. For the next couple of weeks, we tried everything we could think of to get more backers, but nothing seemed to work. With a week left and over $9,000 left to raise, our project seemed destined to fail, but then something remarkable happened.
The Friday before the campaign was going to end, we received a large and unexpected donation, which pushed over the 30% funded mark. We didn't know it at the time, but this is a key milestone when it comes to getting a project funded. Momentum began to shift in our favor, and within six days we the project had been fully funded. John and I were blown away with the generosity of our friends and were excited to get to work.
Filming Begins
Once the campaign had officially ended, John and I bought some gear and tried to figure out how to start our film. We kicked around a few ideas, but none of them felt right. Then in February of 2011, I got an email inviting me to a historic gathering of El Salvador's Disappeared Children, taking place in March of that same year. While we had no idea what to expect, we both knew this was the place to start our film, so we packed up our gear and flew to El Salvador.
We spent an incredible week in El Salvador, interviewing my family about their experiences during the war and other Salvadorans who had also been forcibly separated from their families as children. We got to meet and eat breakfast with the then president of El Salvador, Marico Funez. The highlight of the trip was interviewing Suyapa Cruz, a civil rights hero who's court case lead to the creation of the Day of the Disappeared Children.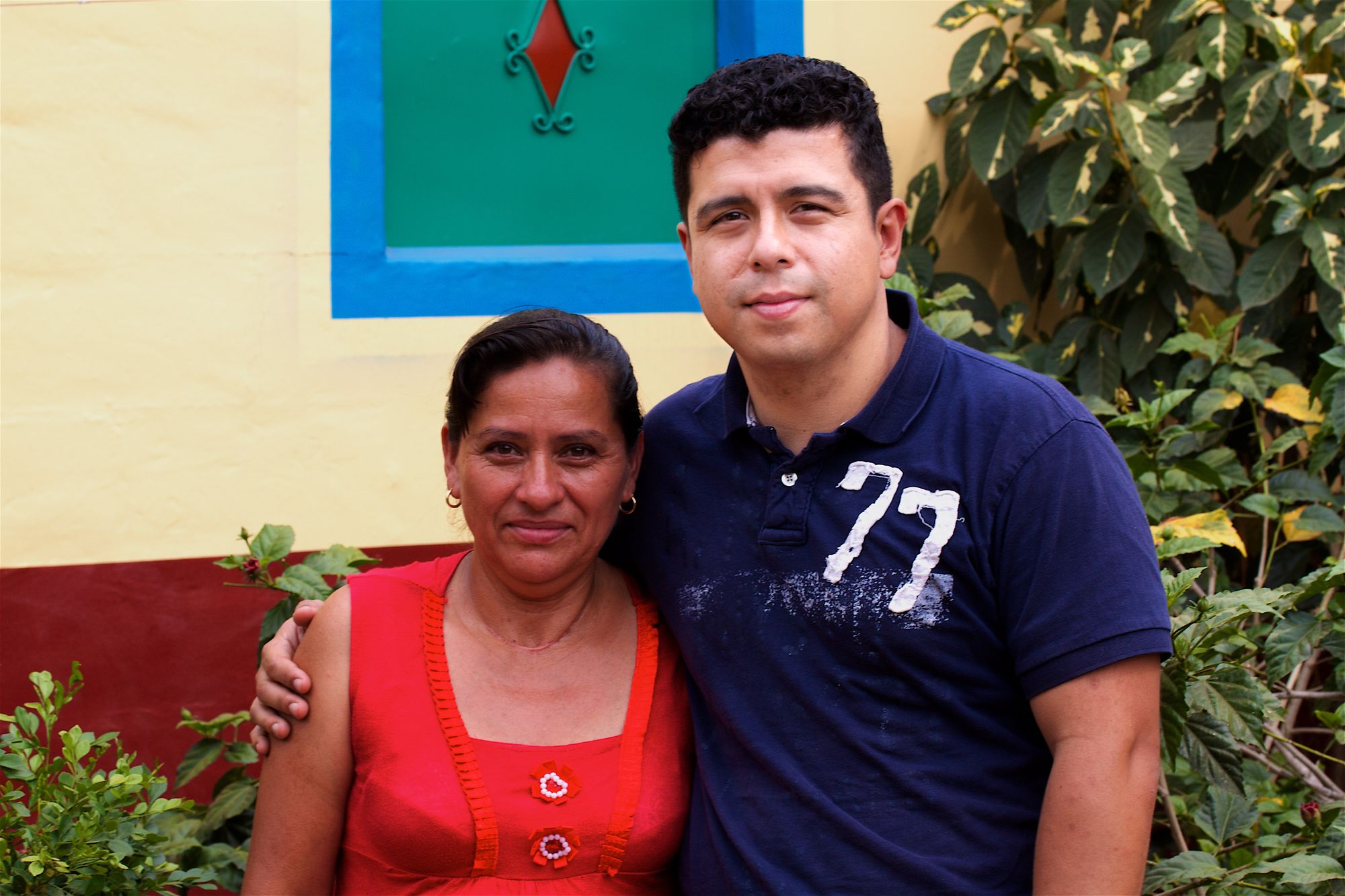 The week flew by in a blur, and we soon returned home to start working on the film.
After another trip to L.A. and a few months of work, we had developed a strong opening to the film, which we debuted at the University of Chicago in May of 2012. By the end of 2012, we had come up with a potential ending for the film, and it felt like we were making significant progress. However, that feeling would not last long.
It turned out that creating a compelling narrative was a lot more complicated than we could have imagined. We kicked around many different ways of telling the story and even started a podcast called Inside the Journey to help us work through our ideas, but nothing seemed to work. We were stuck...
Learning the Craft
By 201 our inability to crack the story had become a source of frustration for John and I. While we had learned a lot from our podcast interviews and had made progress on the story conceptually, we struggled to turn our ideas into an actual film. It was around this time, in April of 2015, that I discovered a book called The Story Grid, which had been recently published.
I read the book in three days and immediately sent a copy to John; it was exactly what needed. The Story Grid laid out all of the structural elements that made up stories and explained the critical role that genre plays in crafting a narrative. Over the following two years, John and I studied the material and applied the principles to our film. By the spring of 2017, the story had finally become clear to us, and he had used it to developed a detailed outline for our movie.
Currently, we are editing and working towards creating a rough cut, which we will use to pitch studios on helping us complete the film. While we don't yet have a release date for the film, we are sending out regular updates to our email list. Working on this film has been both incredibly changing and extremely rewarding. I've learned so much about video production, storytelling, and the creative process. I cannot wait until I can share everything we have been working on for so long.
If you would like to learn more about our film or sign up for updates, please visit our website: