About The Project
This was a marketing project that I did to help my adoptive mother publicize her book Missing Mila, Finding Family: An International Adoption in the Shadow of the Salvadoran Civil War. I oversaw the development of a website, promotional material for her talks, and a video trailer for the book.
How it Started
After my mother's book was published, in the fall of 2011, she began giving lectures and readings to help promote her work. I suggested that she ask her publisher to develop a website for the book. I knew from my work on A Kickstarter's Guide that having a site was important because it served as a place for potential readers to learn more about the book and hopefully purchase it. My mother liked the idea and said that she would ask her publisher about it.
It turned out that her publisher, a small academic press, did not have the resources to develop a website specifically for my mother's book. They explained that their marketing focus was more geared toward educational institutions, then individual readers. My mother's book would be listed in their fall print catalog and would be available for purchase on their site, but that was all they would do. However, they said it would be thrilled if we wanted to create a website for the book to help promote it.
Fortunately for us, I had recently been connected with a talented web designer, name Cedric Victor. He had been a backer on my Kickstarter Guide campaign and had participated in letter-writing campaigns to El Salvador with Amnesty international. I reached out to him to see if he would be interested in helping us out. He was, and he quickly built a beautiful website. I helped coordinate the development of the website and set up a webserver to host it. My mother loved the site, and she began to mention during her talks.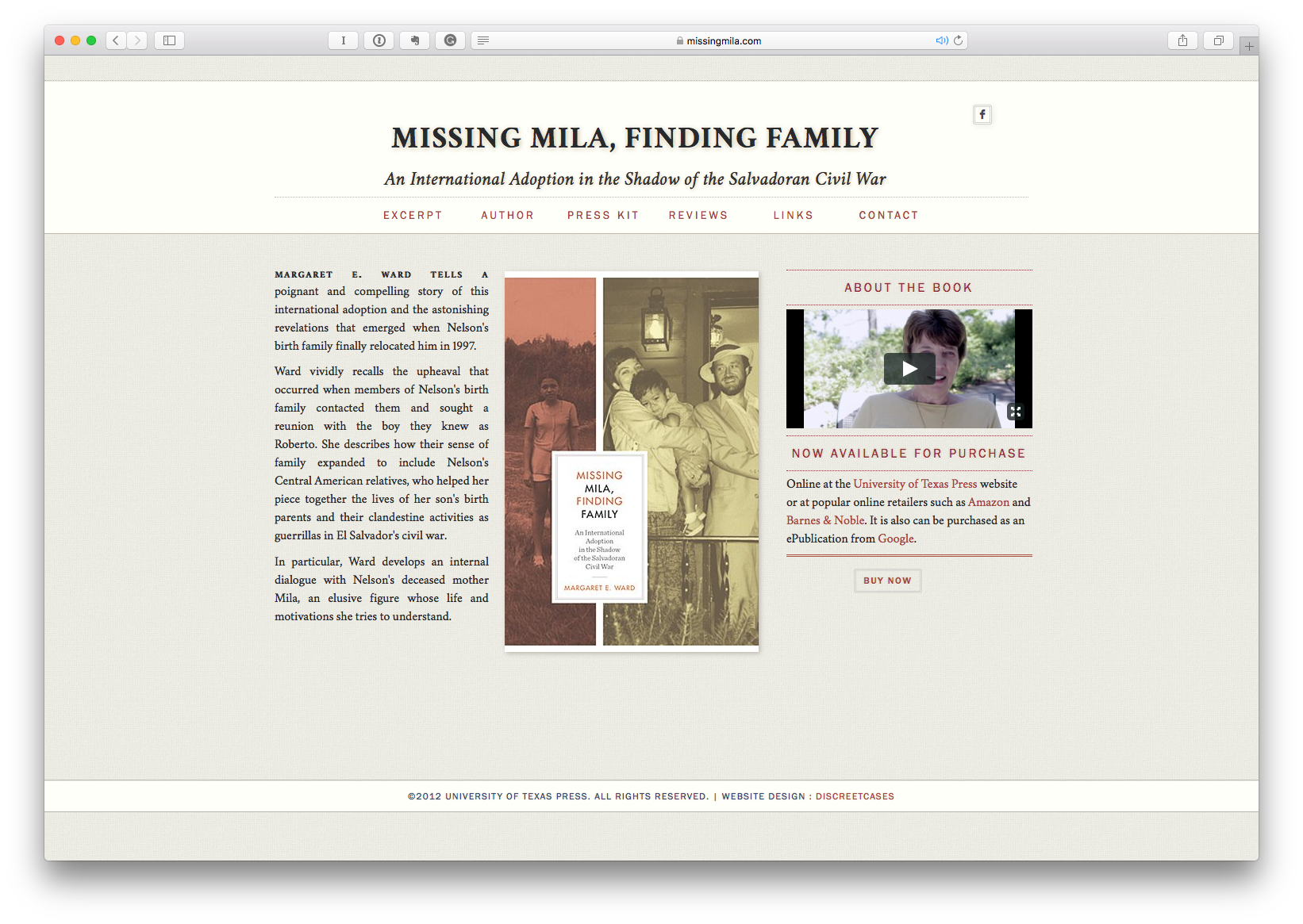 While on the road, my mother noticed that people either forgot the address of her website or were having a hard time finding it. She wanted to know if I could create some "take away" material that she could give to interested people. Using the site moo.com, I created a set of business cards for her to hand out. Drawing on the videography skills I had been learning while working on my documentary film, I also created a promotional video for her site. The video was a sit-down interview with my mother, where she gave an overview of the book and talked about the work that went into it.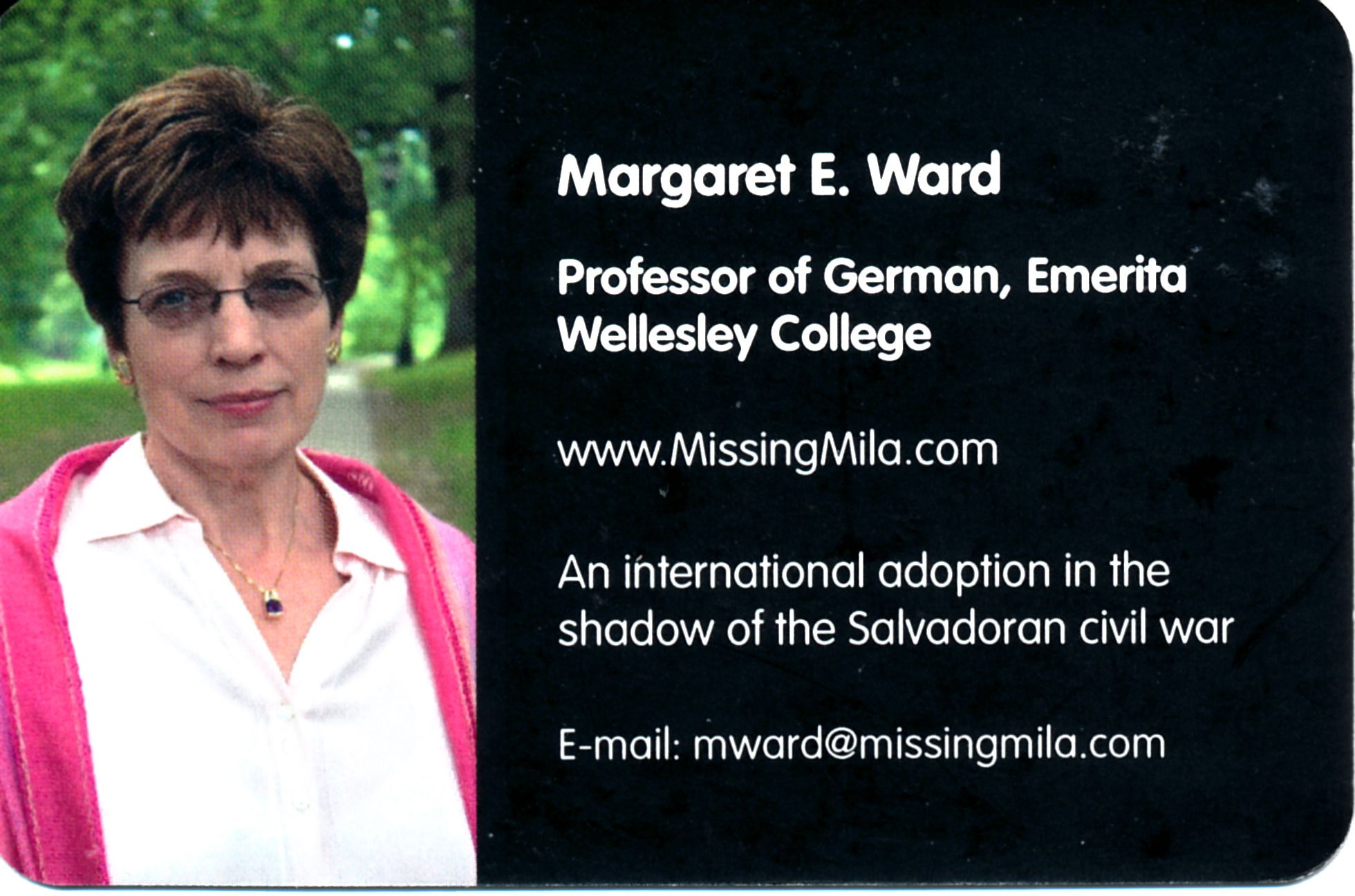 Over two years, my mother presented at many different colleges and reading groups. The website, video, and business cards were a vital part of the promotion of her book. Missing Mila has been available for several years now and is still available through print on demand. MissingMila.com continues to serve as a starting point for people who are interested in her work.